About Data Analytics
Description
Data Analytics is an important field for businesses around the globe. Companies are collecting more data than ever before. Through a variety of different techniques, companies are able to make qualitative and quantitative observations about behavioral and data patterns. From these observations they are able to make better and more competitive business decisions.
Equipment Reservation
Reservation Process
When equipment is required for extended periods of time in the Innovation Space and Research Lab it must be signed out. Equipment cannot leave the department. You can fill out the form but you must also leave your Student ID with the Lab Specialist.
Tech Kits
Tech Kits are part of the walk-in service provided by OPIM Innovate. There are three levels of difficulty meant for different users and their experience with the different technologies. Many of the Tech Kits build off each other as you progress.
Starter
Tableau
Length: 30 – 60 Minutes
Description: Tableau is an interactive data visualization software. Data visualization is the process of changing the way we look a data by providing a visual context that helps us make more meaningful insights. With the rise of data analytics in all fields of business, the ability to draw meaningful insights is crucial. This tutorial walks the user through the Tableau platform and how to make basic visualizations.
Intermediate
Splunk
Length: 30 – 60 Minutes
Description: In the world of Data Analytics there is a lot of discussion around how to handle "Big Data". Splunk makes it simple to collect and analyze vasts amount of data. One of the great things about Splunk is its ability to quickly store and interpret machine data. This tech kit will walk the user through how to begin analyzing the data collected from IoT devices in the Gladstein Laboratory.
Advanced
SAS
Length: 30 – 60 Minutes
Description: When solving enterprise level data analytics problems SaS is typically the first thing that comes to mind. SaS stands for Statistical Analysis System and has been used for analyzing big data since the early days of computing. SaS has grown into a wide array of products. This tech kit will walk the user through how to analyze datasets using the SaS programming language.
Projects
Sample Project 1
Pulling data from Yahoo Finance we were able to compare stock prices in a data visualization using Tableau software.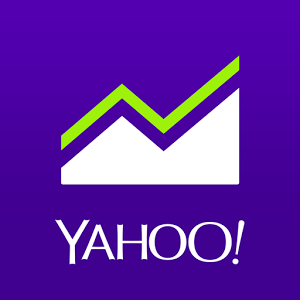 Sample Project 2
Students work on a number of group class projects on our dedicated workstation utilizing software like SAS and Enterprise miner to analyze and interpret data.