About IOT
Description
The Internet of Things is the concept of taking everyday objects and interconnecting them via bluetooth or wifi. Devices we use everyday like cellphones, wearables, light bulbs, thermostats, and many other objects are all part of the Internet of Things. These devices are becoming very popular among consumers for their convenience. Companies are also beginning to leverage the data collected from these devices to make better business decisions. More devices are connecting everyday and it is estimated that by 2020 we will see 26 Billion connected devices.
Equipment Reservation
Reservation Process
When equipment is required for extended periods of time in the Innovation Space and Research Lab it must be signed out. Equipment cannot leave the department. You can fill out the form but you must also leave your Student ID with the Lab Specialist.
Tech Kits
Tech Kits are part of the walk-in service provided by OPIM Innovate. There are three levels of difficulty meant for different users and their experience with the different technologies. Many of the Tech Kits build off each other as you progress.
Starter
Build an Alexa Skill
Length: 30 – 60 Minutes
Description: Amazon Alexa is Amazon's voice controlled assistant. Alexa can act as the focal point for a wide variety of IoT devices. Become an Amazon Alexa developer in less than 30 minutes. Learn the process of joining Amazon Web Services and developing an Alexa "Skill" that you can interact with.
Intermediate
Using IoT
Length: 30 – 60 Minutes
Description: The Internet of Things is a broad term that describes the interconnection of everyday objects through a network. IoT devices come in a variety of different forms including wearable technology, smart home technology, and sensors. This tech kit will walk the user through sample technology on display in the Gladstein Laboratory as well as help you develop of some of your own IoT services using the IFTTT platform.
Advanced
IoT Through Splunk
Length: 30 – 60 Minutes
Description: There are a lot of benefits of using IoT devices. One of those benefits is having the ability to collect new types of data that we have never seen before. IoT data can provide meaningful insights to a variety of different businesses. However, the data collected can often be just as unique as each individually device. Splunk provides a platform in which machine data can be easily collected, stored, and interpreted. This tutorial walks the user through analyzing IoT data with the Splunk analytics platform.
Projects
Sample Project 1
A team of students set up our Research Lab to be controlled by Amazon Echo and Google Home. We have smart lights and powerstrips connected that can be monitored and voice controlled.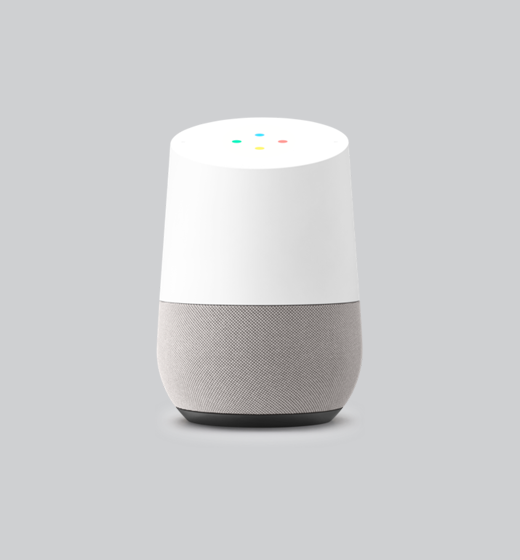 Sample Project 2
Utilizing the Awair Air Monitor we are able to sense the quality and components of air in a room and have it send alerts and recommendations to a smart application.